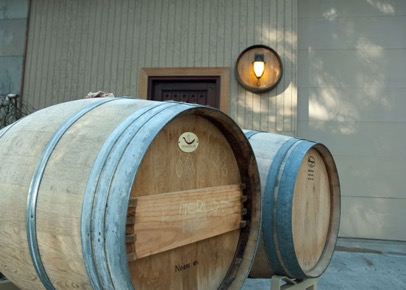 Whatcom County WineTrail
Our visit to Washington's northwest corner takes us to the state's fifth-largest city: Bellingham, whose rather underwhelming nickname is "The City of Subdued Excitement." It's where commercial fishermen and white-collar professionals mingle easily with students and "sustainers" who produce locally and buy locally. With easy access to Whatcom County's farmland, meandering seacoast and the rugged foothills of the North Cascades, a diversity of outdoor activities abound. And speaking of diversity, this WineTrail offers an array of wines to sample, from traditional still wines to wines made from honey and berries.
Although Bellingham is your base camp for exploring this rich environment, you'll need a car to zigzag your way around. It's possible to experience most of the wineries in one day, but we recommend at least two days to savor this land (and wine). You will find elegant Bordeaux-style wines made from eastern Washington grapes as well as delicious fruit wine made from locally grown raspberries. I can hardly contain my subdued excitement!
View All the Wineries on this Trail
Wineries in this WineTrail
---
Post a Comment
You must be signed in to comment.
New to WineTrailsNW? Sign up to comment.