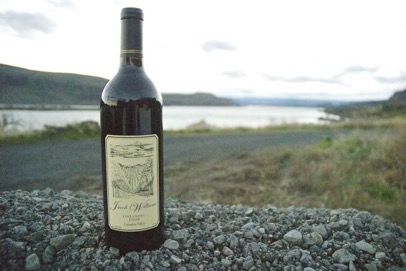 Jacob Williams Winery
I first became aware of Jacob Williams Winery with a glass of syrah I ordered at Hood River's Cielo Restaurant. That was way back in early 2010 but ironically it wasn't until late 2012 that I ventured to the actual winery on the Washington side of the Gorge. It's not my fault it took so long to visit proprietor Brad Gearhart's labor of love. After all he moved his winery and tasting room from various locations before settling on a piece of prime real estate perched on a bluff above the might Columbia.
It's here in the hamlet of Wishram where even a stop sign might be difficult to find that Jacob Williams Winery resides. Actually it's better to say evolves more than resides because as the architectural rendering on the wall suggests, the winery will eventually morph to a full fledged destination of sorts complete with production facility, tasting room, peach and apple orchards and plenty of deck space to camp out and watch eagles circling in the distance above the Columbia.
Often you will find Brad's father, Len Gearhart working the tasting room. In a demure way, Len lets visitors know, "let me know if you wish more" as he pours a small sample. To which this visitor wishes to opine, "oh sure, let er' rip" but my Spokane middle-class roots place a governor on my voice. That's until got I got Brad's zinfandel. That's when I extended my empty wineglass toward Len and exclaimed "I better try that wine one more time." I left with two freshly purchased bottles.
Named for his two sons, Jacob and William, this winery stands ready to assume its rightful spot as one of Washington's up and coming artisan wineries producing oh-so-ultra-premium wine. Check it out for yourself; just remember to pack binoculars for the view.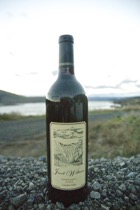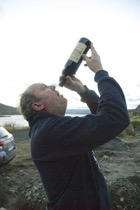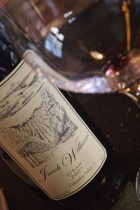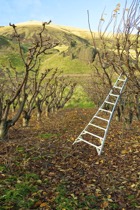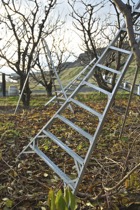 WineTrail: Columbia River Gorge WineTrail
Owner: Brad Gearhart
Winemaker: Brad Gearhart and consulting winemaker John Haw
Opened: 2009
Tasting Room: Open to the public
Amenities: Wine Club, Picnic Area, Vineyard on Premise, Wines by the Glass, Facebook
Where To Buy: Purchase wine at winery, nearby wine shops and restaurants.
Phone: 541-645-0462 Fax: 971-544-1379
Website: www.jacobwilliamswinery.com
Official Winery Rep/Owner: Information Change? Click Here
Jacob Williams Winery

Winery/Tasting Room

3 Avery Road Avery Park on Highway 14,

Wishram,

WA

98635

Hours: Daily 10-6
Enlarge Map
---
Post a Comment
You must be signed in to comment.
New to WineTrailsNW? Sign up to comment.