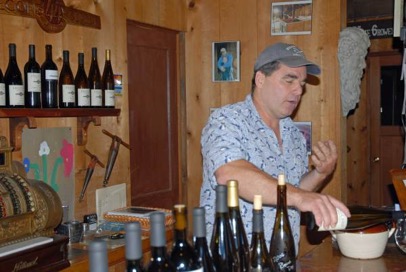 HillCrest Vineyard
HillCrest Vineyard is ground zero for Oregon's modern-day wine history, and the reason is simple. It is the oldest continuously running winery in Oregon that produces vinifera premium wines. Native Californian Richard Sommers began HillCrest Vineyards in 1961 with the intent of growing riesling. It's little wonder that Richard is sometimes referred to as the father of today's Oregon winemaking world. When visiting, you might catch the "BW 44" notation here and there — it's a reference to the fact that HillCrest Vineyard was the 44th bonded "alcohol producer" in Oregon and the first winery bonded after Prohibition. That's old.
In 2003, Dyson and Susan DeMara purchased HillCrest Vineyard. It has been a sprint since then to uproot old rootstalk, replant, and produce wine meeting their high standards. Most days, Dyson is working the tasting room pouring and educating. Many visitors know of the HillCrest legacy and come from afar to visit. I suspect, they are pleased, as I was, to see the building's weathered wood outershell and rustic tasting room. However, at the tasting bar, the old ends and the new begins with the renewed energy and passion that Dyson brings.
Using locally sourced grapes while his vineyard comes into full production, Dyson produces around 1,400 cases of wine annually. It's an impressive array of wines: cabernet sauvignon, chardonnay, grenache, Malbec, merlot, pinot noir, riesling, sauvignon blanc, viognier, and zinfandel. My personal favorite was a full-bodied red blend having a great mouthfeel and lasting finish called HillCrest Vineyard Massimo. It seemed to say, "Pair me with hearty food," so I went in search of a steak to dine on, but failed to find one.
As I drove away, I had the thought that change is good. During my travels around Oregon, I have come upon a few wineries with new owners who have brought exciting changes and new vigor. Redhawk Winery and Alexeli Vineyard & Winery (formerly Marquam Hill Vineyard) in the Willamette Valley come to mind. That's my sense about HillCrest Vineyard — I am thrilled for Dyson and Susan. Later that night in Roseburg, I saw a sign outside a downtown restaurant that proclaimed, "Under new management." I decided to give it a shot. You can bet that, like the DeMaras, it is eager to please.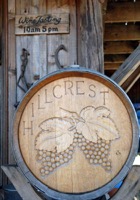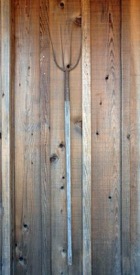 WineTrail: Mid Umpqua Valley WineTrail
Owner: Dyson and Susan DeMara
Winemaker: Dyson DeMara
Opened: 1961
Tasting Room: Open to the public
Amenities: Gift Shop, Picnic Area, , Tours
Where To Buy: Winery
Phone: 541-673-3709
Website: www.hillcrestvineyard.com
Official Winery Rep/Owner: Information Change? Click Here
HillCrest Vineyard

Winery

240 Vineyard Lane,

Roseburg,

OR

97470

-123.500537

43.271302

Hours: Daily 11–5
Enlarge Map
Directions: From Roseburg, take exit 125 on I-5 and proceed west. Turn left (west) onto NW Garden Valley Blvd and go 1.6 miles. Road name changes to County Rd 6 [NW Garden Valley Blvd]. Go .6 miles. Turn left (west) onto CR-167 [Melrose Rd] and continue 1.3 miles. Rd name changes to CR-13 [Melrose Rd]. Proceed 2 miles. Road name changes to County Rd 51B [Melrose Rd]. Proceed 1.1 miles. Turn right (west) onto County Road 90 [Doerner Rd] and go .4 miles. Turn right (north) onto Elgarose Rd and travel 2.6 miles. Turn left (south) onto Vineyard Ln and arrive at Hillcrest Vineyard.
---
Post a Comment
You must be signed in to comment.
New to WineTrailsNW? Sign up to comment.