Welcome to WineTrailsNW
Welcome to WineTrailsNW, your source for exploring Pacific Northwest wineries. Get started now and plan your next wine tour. Click on the "WineTrails" tab and browse your next wine adventure. Shop the WineTrails online store for guidebooks, travel gear and more. Purchase a WineTrails gift basket as a special way of saying 'thank you' or 'congratulations' for a friend of loved one.
Start a free account and get discounts on WineTrails purchases and more. As a WineTrail Trekker member, you'll save on guidebooks, wine tour accessories and future tours sponsored by WineTrails Northwest. In addition, you will receive a monthly newsletter filled with the latest information on Northwest wine events and more. Register now as a WineTrails Trekker club member and start enjoying the benefits!
---
WineTrails of WA -- 2nd Edition to printer!
Yesterday, we gave birth to a 3.5 pound 640 page book — WineTrails of Washington, 2nd Edition. New photos; new wineries; new WineTrails. But even more telling is the fact...
more
---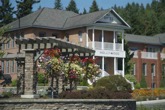 Tourist District WineTrail East
Also known as the Hollywood Schoolhouse District, this is home to nearly three dozen tasting rooms, several exciting restaurants, limited parking on weekends and an occasional wedding party at the...
more
---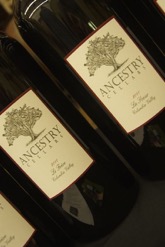 Ancestry Cellars
Unedited
Celebrating their family's roots, owners Jason and Erin Morin opted to name their winery Ancestry Cellars. And perhaps not surprisingly, when you visit their Warehouse District winery, you feel like... more
Garfield Book Signing -- PLU Bound!
Tacoma, WA: December 19, 2013
---
Seattle Wine and Food Experience
Seattle, WA: February 23, 2014
---
View all events